Free Summer Soccer Leagues
Our Summer soccer league will be held throughout the summer months starting July to September.
To participate, kindly register yourself or your team by either filling out the forms or by sending an email to us: coordinatoranyo@gmail.com
We are pleased to announce the first edition of ANYO's Immigrant Awards. These Awards
will be 100% people's choice and aim to recognize, celebrate and promote young talents in the immigrant in Ottawa and Canada at large.
from July 20th to August 10th, 2022. You can now nominate the young talents through the highlighted award categories.
Finalists will be announced on August 11th, 2022, and voting process will run from August
12th to Sept 15th, 2022. And You can vote once per day, every day through out the voting
period.
The first edition of The Immigrant Community Awards celebration will be held on Sept 16 at the
Award Gala Night from 6 pm to 7:30 pm. date and location, will be confirmed at a later date
Scan this QRcode to access our Instagram page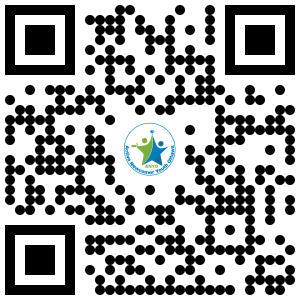 The links between school success and healthy participation in activities outside of school hours are clear.  Research has demonstrated that the more access a child or youth has to positive activities during these "critical hours" outside of school hours, the higher their chance of success in school and life.
The project "Coping mental health through Soccer" came as a result of the PhotoVoice project organized by the Social Planning Council of Ottawa (SPCO). The PhotoVoice project made us realize that social-based programs are crucial in addressing mental health in immigrant and newcomer communities and also it is important to consider appropriate social activity based on a specific community. Soccer is a very prominent/common sport across many newcomer/immigrant communities. Incorporating mental health components will without doubt help address mental health crises in these communities. Almost all of us realized that mental health is not a common topic in our households/life (Particularly racialized immigrants/newcomer youth) . Through soccer, however, with the help of mental health advocates the project will provide a platform for informal discussion on mental health and other social issues affecting the participants.
The core purpose of the Active Newcomer Youth Ottawa (ANYO) is to provide a safe space where newcomer black and racialized youth will tackle mental health problems and foster mental wellness through sport and recreation.
Community Support Newcomer Youth
ACTIVE NEWCOMER YOUTH ANONYMOUS SURVEY​
Good day friends,
The results of the surveys are now out.
You can find them on our news and testimony section or by simply clicking on this here:
Get in touch with Active Newcomer Youth Ottawa